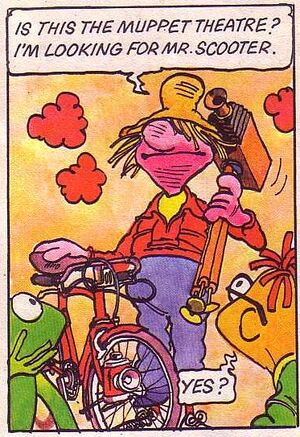 Duke Snowdon is a photographer from Illinois usually employed in taking photos of state fairs. Scooter hires Duke in the 1979 graphic novel The Comic Muppet Book to take publicity photographs, believing that the hayseed is Antony Armstrong-Jones, 1st Earl of Snowdon, a famous British photographer.
Duke takes a classy publicity photo of the Muppet Show cast, but the picture is ruined when Crazy Harry sets off an explosion when Duke mentions the word "flash".
Ad blocker interference detected!
Wikia is a free-to-use site that makes money from advertising. We have a modified experience for viewers using ad blockers

Wikia is not accessible if you've made further modifications. Remove the custom ad blocker rule(s) and the page will load as expected.