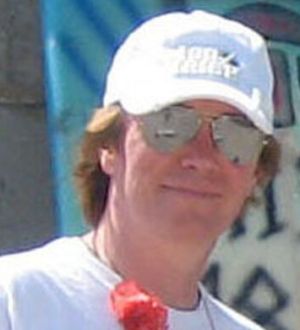 Duke Cullen, also credited as Duke K. W. Cullen, is a special effects designer makeup artist, and performer who has worked with Jim Henson's Creature Shop beginning in the late 1990s.
Cullen has often performed in gorilla suits (including in the 2003 independent film Between the Sheets) and is a member of the Planet of the Apes re-enactment group Apemania (usually as a gorilla lieutenant, sometimes on horseback). Cullen has also done makeup for films including Murder in the First (with Bill Barretta in the cast), David Lynch's Inland Empire,
Creature Shop credits
External links
Ad blocker interference detected!
Wikia is a free-to-use site that makes money from advertising. We have a modified experience for viewers using ad blockers

Wikia is not accessible if you've made further modifications. Remove the custom ad blocker rule(s) and the page will load as expected.