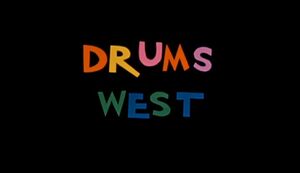 "Drums West" is a cut-paper animated film produced by Jim Henson. The film was created in Henson's home studio in Bethesda, MD around 1961. It is one of several experimental shorts inspired by the music of jazz musician Chico Hamilton.
The film was recently rediscovered by the Henson Archives and released in 2013 on the Henson Company's YouTube channel. At the end, in footage probably shot by Jerry Juhl, Henson demonstrates his working method.
See also
Ad blocker interference detected!
Wikia is a free-to-use site that makes money from advertising. We have a modified experience for viewers using ad blockers

Wikia is not accessible if you've made further modifications. Remove the custom ad blocker rule(s) and the page will load as expected.