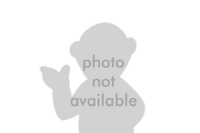 Dr. William Edgar of Chicago, Illinois, mentioned in a Muppet News Flash from The Muppet Show episode 223, has pioneered a potential solution to world hunger. Dr. Edgar's unique process converts wool into Italian cuisine. The scientist demonstrated his procedure at a press conference, knitting an entire tureen's worth of minestrone.
Dr. Edgar's discovery is not limited to pastas, as his wife Nancy knits meatballs as a side dish.
Ad blocker interference detected!
Wikia is a free-to-use site that makes money from advertising. We have a modified experience for viewers using ad blockers

Wikia is not accessible if you've made further modifications. Remove the custom ad blocker rule(s) and the page will load as expected.