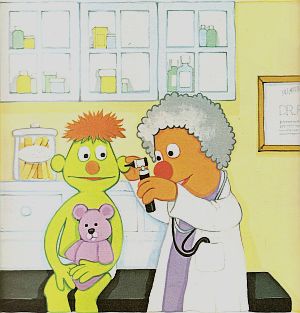 Dr. Rothman appears in the book Farley Goes to the Doctor. She examines Farley for his annual checkup. She graciously allows Farley to use her medical equipment to examine his stuffed bear.
Dr. Rothman's nurse is Mrs. Williams.
Ad blocker interference detected!
Wikia is a free-to-use site that makes money from advertising. We have a modified experience for viewers using ad blockers

Wikia is not accessible if you've made further modifications. Remove the custom ad blocker rule(s) and the page will load as expected.