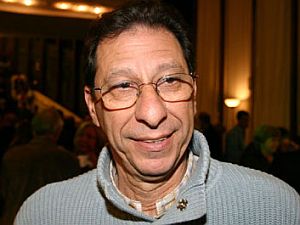 Dov Reiser is an Israeli voice actor who dubbed Cookie Monster into Hebrew on Rechov Sumsum and the first and second cast albums. For television airings of Shalom Sesame in Israel, Reiser also dubbed Itzhak Perlman, as well as roles in the Creature Shop-effects films Babe (as Rex) and Cats & Dogs (Butch).
Reiser is the Hebrew voice of Robert Hardy in the Harry Potter films and Vincent Grass as Dr. Cornelius in The Chronicles of Narnia: Prince Caspian. His animation voice credits include dubbing various American, Japanese, and French series, including OxTales, Babar (Rataxes), Alfred Joducus Kwak, DragonBall Z, Winnie the Pooh (as Rabbit) Care Bears (as Bravheart Lion, Professor Coldheart and others), The Little Mermaid, and Once Upon a Time... Life. He appeared on-camera in the Steven Spielberg film Munich.
Ad blocker interference detected!
Wikia is a free-to-use site that makes money from advertising. We have a modified experience for viewers using ad blockers

Wikia is not accessible if you've made further modifications. Remove the custom ad blocker rule(s) and the page will load as expected.