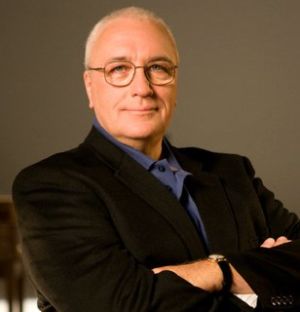 Douglas Williams, sometimes credited as Doug Williams, is a Canadian television director who helmed four episodes of Fraggle Rock.
Williams began his directing career in children's television, on Mr. Dressup, and he went on to direct episodes of Polka Dot Door, Sharon, Lois & Bram's Elephant Show, and Captain Power & the Soldiers of the Future. For PBS, Williams directed the 1985 TV movie Overdrawn at the Memory Bank (starring Raúl Juliá), which was later mocked on Mystery Science Theater 3000. More recently, Williams wrote and directed the docudrama Hitler's Canadians (2007) and wrote his first book, the memoir Promised Lands, in 2012.
Directing credits
External links
Ad blocker interference detected!
Wikia is a free-to-use site that makes money from advertising. We have a modified experience for viewers using ad blockers

Wikia is not accessible if you've made further modifications. Remove the custom ad blocker rule(s) and the page will load as expected.