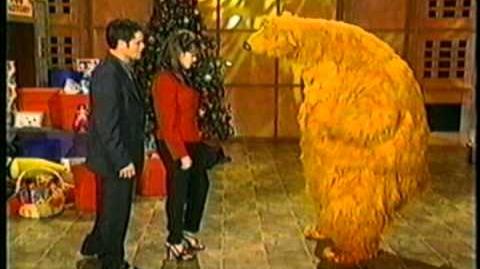 Donny & Marie is an American talk show hosted by Donny and Marie Osmond, that aired in syndication from September 1998 to May 2000.
Appearances
May 25, 2000: Elmo appears; this may be one of the two appearances below, or an entirely different third appearance. Other guests are Susan Sullivan, Danny Bonaduce, and John Dye. (YouTube)
In the above segment, Marie references the previous appearance.
See also
Ad blocker interference detected!
Wikia is a free-to-use site that makes money from advertising. We have a modified experience for viewers using ad blockers

Wikia is not accessible if you've made further modifications. Remove the custom ad blocker rule(s) and the page will load as expected.