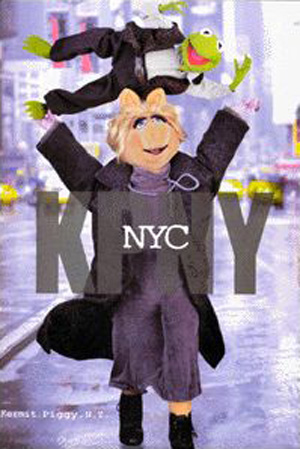 Donna Karan (b. 1948) is a famous fashion designer.
Her clothing line, "DKNY", was parodied in a 1996 calendar.
Karan contributed a "Garlic-Thyme Grilled Chicken" recipe for Miss Piggy's 1996 cookbook, In the Kitchen with Miss Piggy.
In 2015, a dress created by Karan for Miss Piggy was featured in an ODDA Magazine photo spread.
Ad blocker interference detected!
Wikia is a free-to-use site that makes money from advertising. We have a modified experience for viewers using ad blockers

Wikia is not accessible if you've made further modifications. Remove the custom ad blocker rule(s) and the page will load as expected.