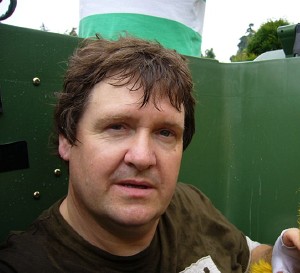 British puppeteer Don Austen has worked with puppets on both the high and low-tech end of things. He assisted Frank Oz and others with Yoda in Star Wars: Episode I and joined Michael Caine in dance as the body of The Ghost of Christmas Present in The Muppet Christmas Carol.
With puppeteer John Eccleston and Darryl Worbey, Austen created the UK puppet series The Lebrechauns, and played half of the title duo.
Henson Credits
External links
Ad blocker interference detected!
Wikia is a free-to-use site that makes money from advertising. We have a modified experience for viewers using ad blockers

Wikia is not accessible if you've made further modifications. Remove the custom ad blocker rule(s) and the page will load as expected.