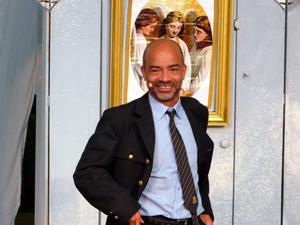 Donald Stig Andersen (b. 1956), Danish actor who voiced Screwie Louie, Yves and others in Hundekøbing (Dog City). He also voiced Telly Monster in Leg med os fra Sesamgade and Elmo's Verden.
He's mainly a theater actor,but have also had minor roles in various TV comedy shows.
His theater credits include Guys and Dolls, Zan zan in the Danish musical Atlantis, Miss Saigon, Robin Hood in Robin Hood and The Hunchback of Notre Dame.
Voice actor credits include Banzai in The Lion King, Waddlesworth in 102 Dalmations, Mike in Pixar's Monsters Inc, Nermal in Garfield: The Movie and Brains in Thunderbirds.