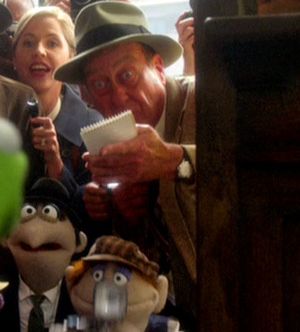 Don Yanan (b. 1951) is an actor who appeared in the 2011 film The Muppets as a reporter.
Yanan has appeared in several of Haim Saban's productions, including a recurring role on Masked Rider (1995-1996, as principal Mr. Chalmers) and episodes of Power Rangers Turbo and V.R. Troopers. Although much of his work has been in independent, low-budget, or direct-to-video fare, higher profile assignments include a guest spot on Cold Case and, most notably, impersonating William Randolph Hearst in the IMAX film Hearst Castle: Building the Dream, screened regularly as part of the Hearst Castle tour in San Simeon, California.
External links
Ad blocker interference detected!
Wikia is a free-to-use site that makes money from advertising. We have a modified experience for viewers using ad blockers

Wikia is not accessible if you've made further modifications. Remove the custom ad blocker rule(s) and the page will load as expected.