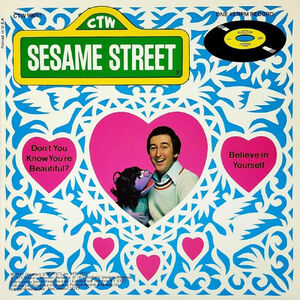 Bob sings "Don't You Know You're Beautiful?". According to the song, if you think you're beautiful, that's what people will see.
The song was also sung by Ernie and Prairie Dawn in the Sesame Street Live show Big Bird's Super Spectacular Totally Amateur Show.
Releases
Audio
Ad blocker interference detected!
Wikia is a free-to-use site that makes money from advertising. We have a modified experience for viewers using ad blockers

Wikia is not accessible if you've made further modifications. Remove the custom ad blocker rule(s) and the page will load as expected.