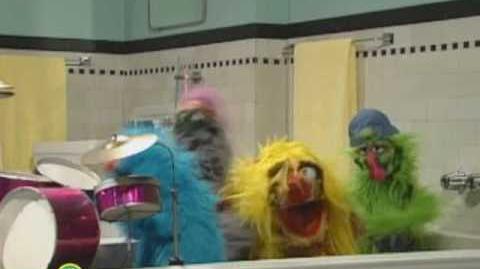 "Don't Waste the Water" is a hit song by Fur Jam on Sesame Street. The music video stresses that we shouldn't waste water by letting it run when we're not using it, and make sure to always turn it off.
The song is a spoof of Pearl Jam's song, "Daughter".
Notes
This song was also used in a 1995 episode, where it was shown as a selected "Fuzz Clip of the Week." The host (Telly Monster) describes the music video as "excellent" and "way cool," adding that "it's all about water, and how we shouldn't, like, waste it."
Releases
Online
See also
Ad blocker interference detected!
Wikia is a free-to-use site that makes money from advertising. We have a modified experience for viewers using ad blockers

Wikia is not accessible if you've made further modifications. Remove the custom ad blocker rule(s) and the page will load as expected.