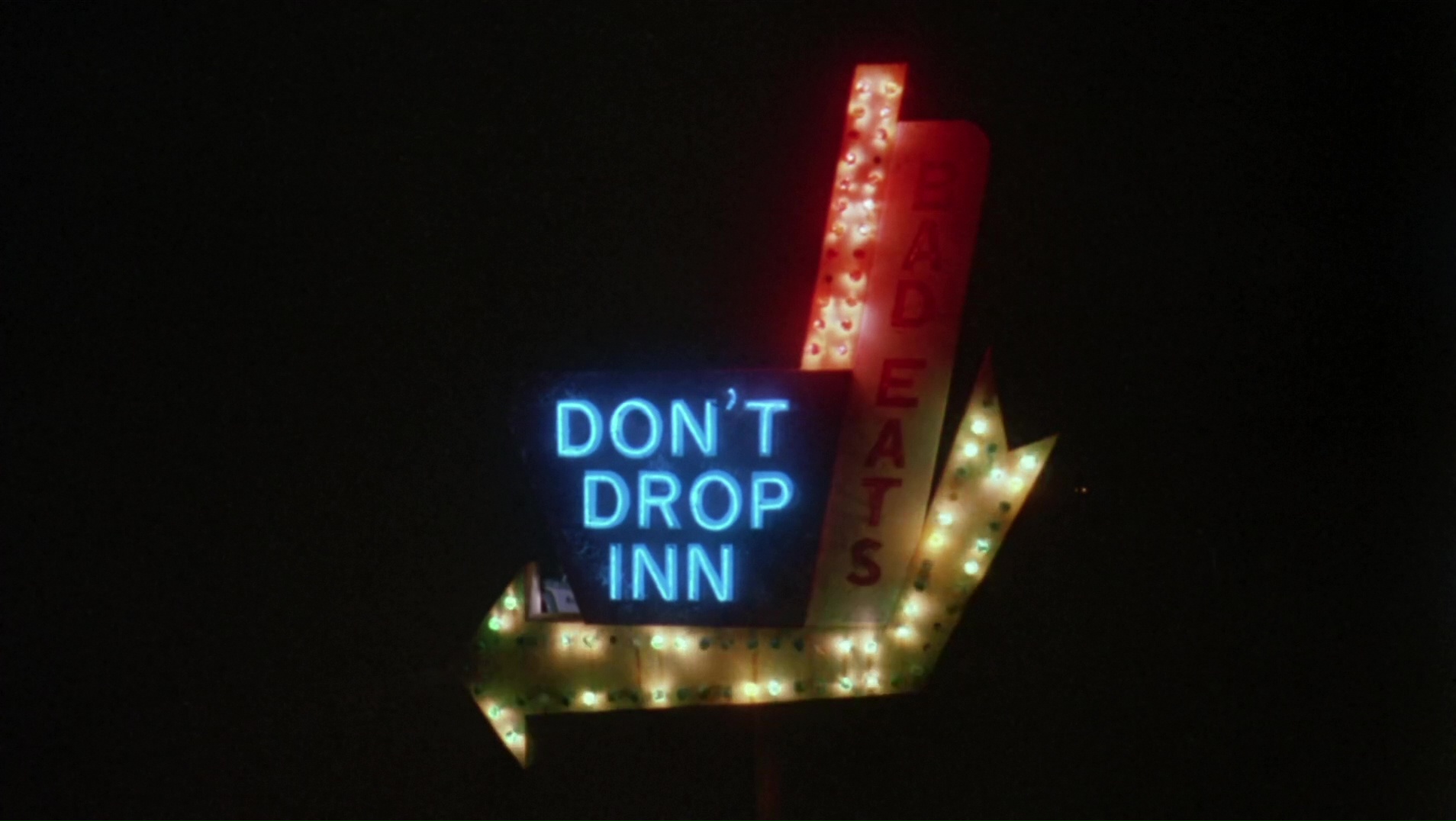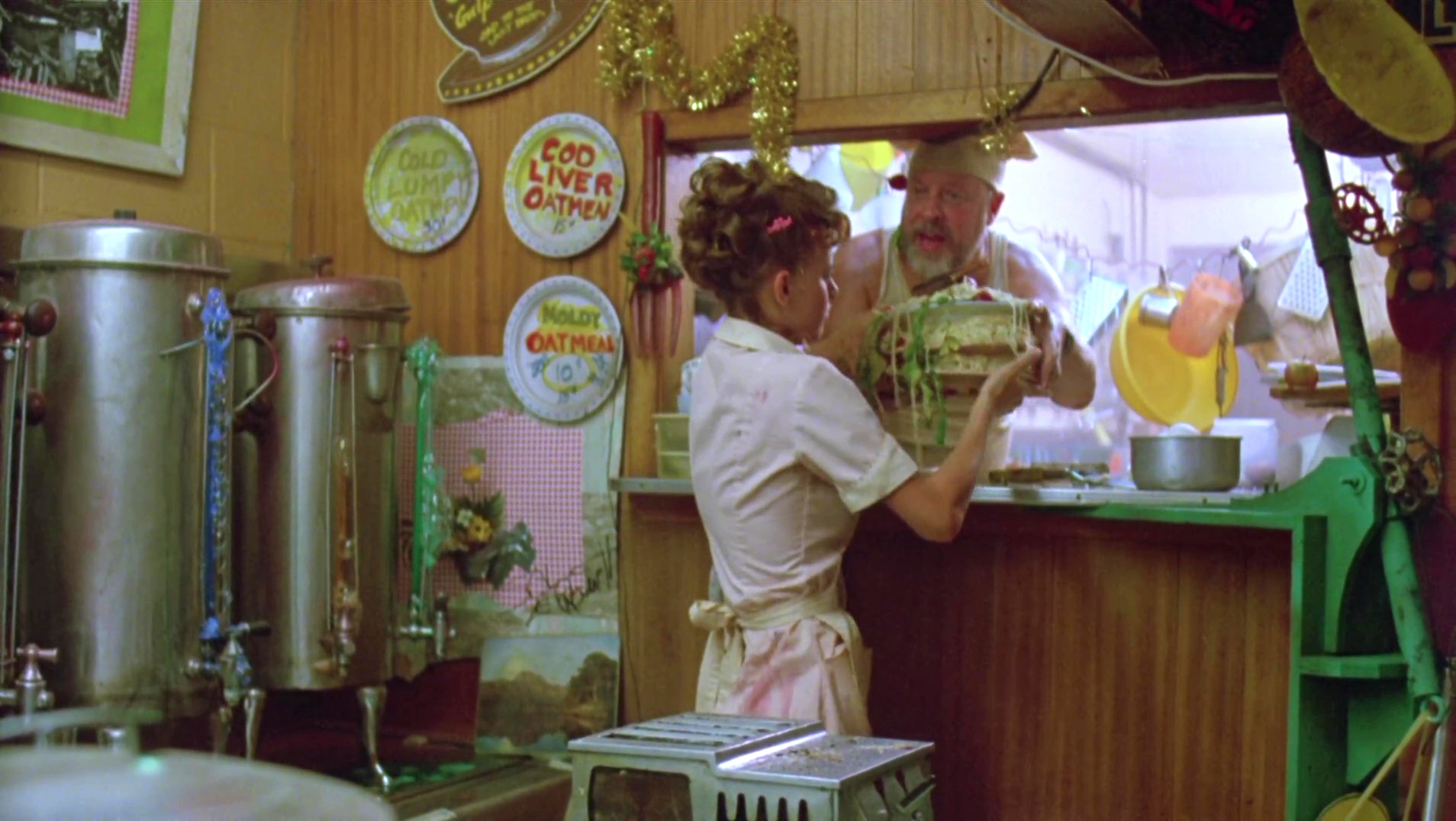 The Don't Drop Inn is a grouch diner in Follow That Bird. Oscar the Grouch and Maria stop there for "an unforgettable dining experience." Crowded, noisy, with an ambiance defined by the smell of burnt food, raucous music, and assorted stains, the place caters almost exclusively to grouches, with a few rather tough-looking human customers scattered about.
The staff appears to be limited to a human waitress, a human chef, and a grouch kitchen assistant. The diner is decorated with typical grouch signs, including "Have a Lousy Day" and a neon device blazing "Get Lost".
Menu
Oatmeal (Cold Lumpy, Cod Liver, or Moldy)
Soup (with fly)
Cooked Jell-O
Spaghetti with maple syrup
Meatloaf with marshmallow sauce
Candied clams with French dressing
Cream of garlic soup with maraschino cherries
Roast beef with butterscotch and anchovies
Ham with donuts
Oatmeal sauce
Tossed salad (conveyed to diners through a small catapult)
Ad blocker interference detected!
Wikia is a free-to-use site that makes money from advertising. We have a modified experience for viewers using ad blockers

Wikia is not accessible if you've made further modifications. Remove the custom ad blocker rule(s) and the page will load as expected.