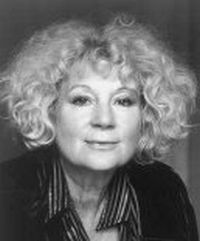 Dominique Mac Avoy is a French actress who voiced Mokey Fraggle in the French co-production of Fraggle Rock.
Mac Avoy has performed in the theater, film, and television. Her English-langiuage film credits include Sweet Revenge (with John Sessions) and Chocolat (as Madame Lemoine). She was a regular on the French legal series Avocats & associés. As a voice actress, she has dubbed Lindsay Wagner on The Bionic Woman and Eileen Davidson on The Young and the Restless. Animation credits include Grammi Gummi on The Gummi Bears and the title character in the Japanese animated series Kerokko Demetan.
External links
Ad blocker interference detected!
Wikia is a free-to-use site that makes money from advertising. We have a modified experience for viewers using ad blockers

Wikia is not accessible if you've made further modifications. Remove the custom ad blocker rule(s) and the page will load as expected.