Ernie sings "Do What I Do" with Sandy the Snake in an effort to explain how actions can express emotions. However, Sandy finds it difficult to do what Ernie does, since snakes don't have limbs.
Releases
Online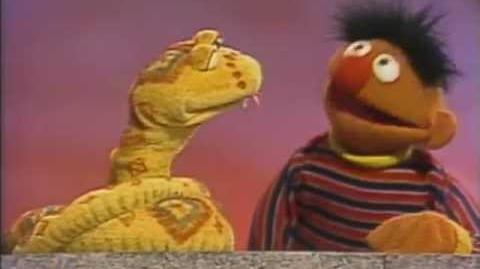 See also
Ad blocker interference detected!
Wikia is a free-to-use site that makes money from advertising. We have a modified experience for viewers using ad blockers

Wikia is not accessible if you've made further modifications. Remove the custom ad blocker rule(s) and the page will load as expected.