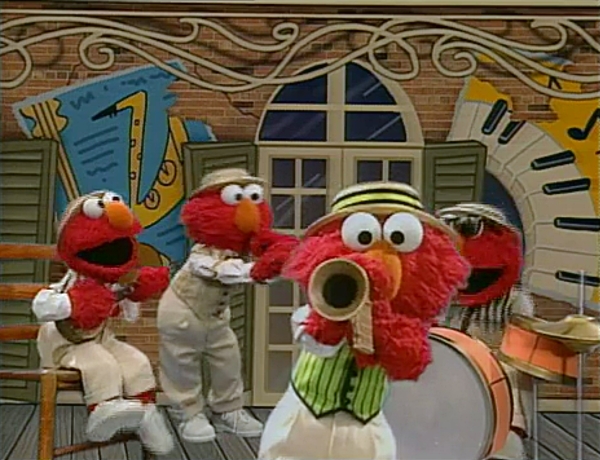 Dixieland music, sometimes referred to as New Orleans jazz, is a type of jazz which formed in the early 20th century in New Orleans, Louisiana. A combination of ragtime, blues, and brass bands, Dixieland's distinct sound forms from a single instrument, more often then not a trumpet, playing the melody, with the other instruments improvising around it.
Well-known jazz standard songs from the Dixieland era include "Basin Street Blues" and "When the Saints Go Marching In".
Dixieland bands, and the music, have been featured in multiple Muppet productions.
Other
Ad blocker interference detected!
Wikia is a free-to-use site that makes money from advertising. We have a modified experience for viewers using ad blockers

Wikia is not accessible if you've made further modifications. Remove the custom ad blocker rule(s) and the page will load as expected.