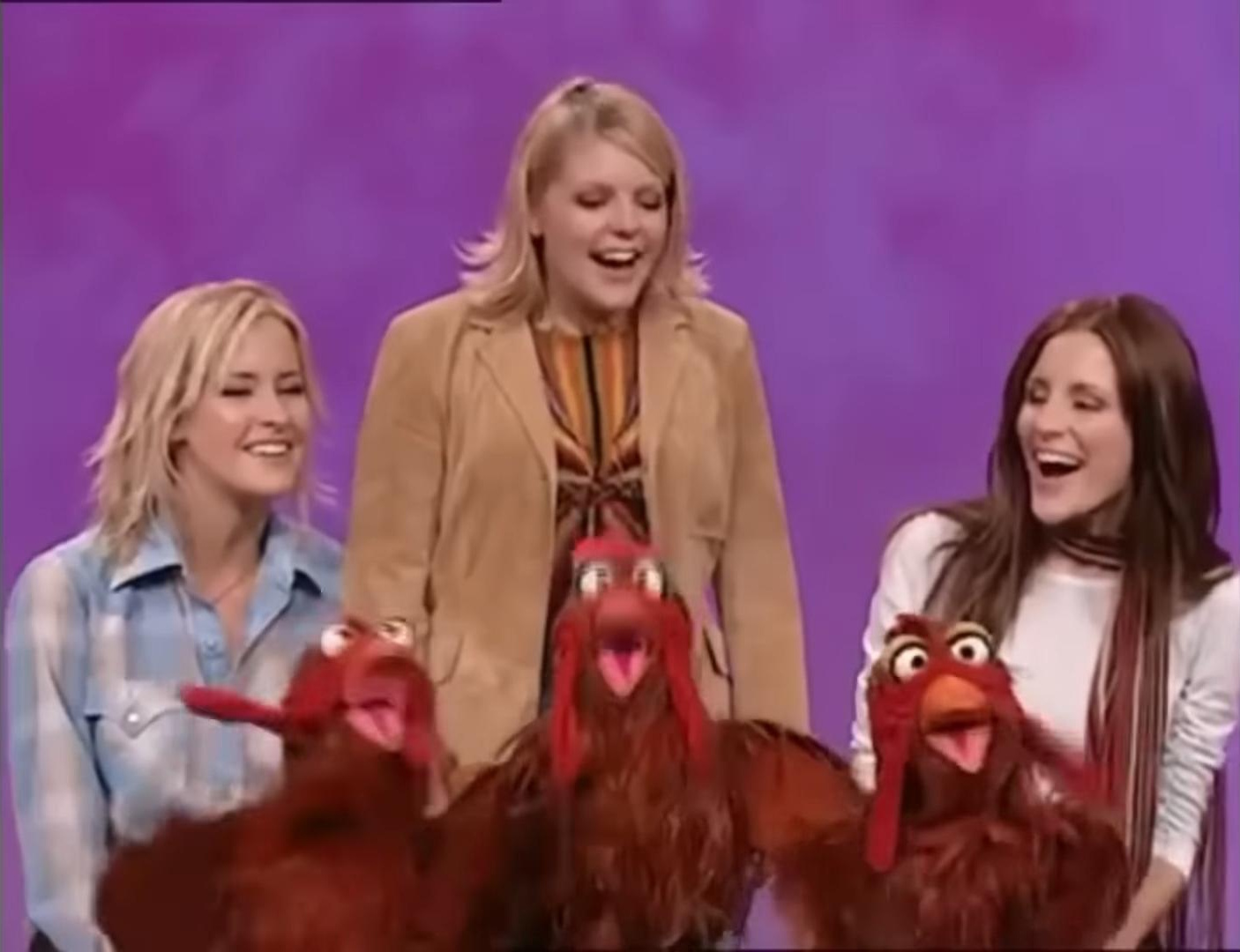 The Dixie Chicks are a three-member country music band.
In 2001, they appeared with the Muppets on Family Feud.
In 2002, they appeared on Sesame Street Season 33, performing a parody of their song, "I Can Love You Better", "No Letter Better Than B", and a remake of "Sing" with chickens. This version was featured on the Songs from the Street CD set, and clips of it appeared in a celebrity-filled version of "Sing", included in the 2004 video What's the Name of That Song?
In 2005, "No Letter Better Than B" appeared on the video All Star Alphabet.
External links