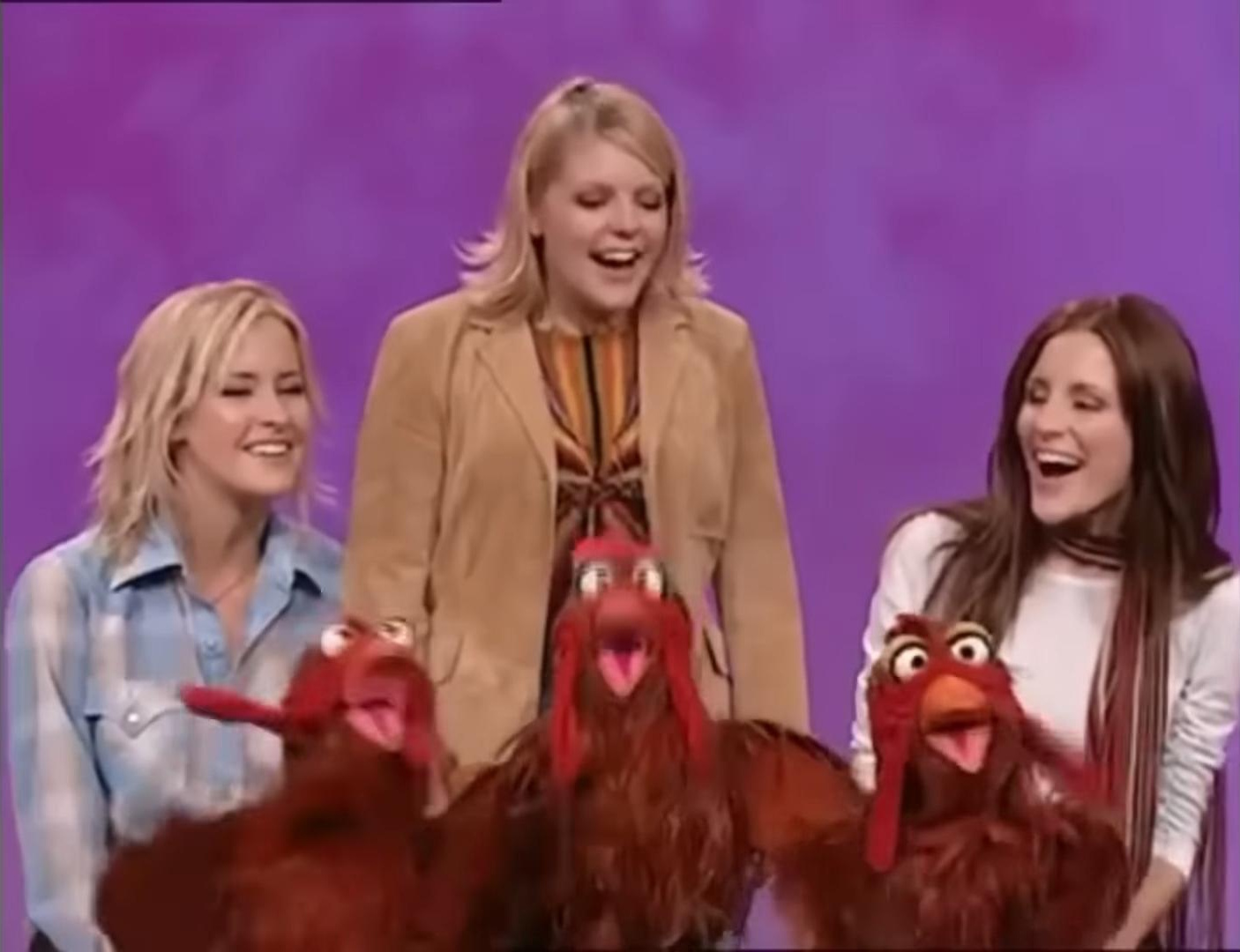 The Dixie Chicks are a three-member country music band.
In 2001, they appeared with the Muppets on Family Feud.
In 2002, they appeared on Sesame Street Season 33, performing a remake of "Sing" with chickens. This version was featured on the Songs from the Street CD set, and clips of it appeared in a celebrity-filled version of "Sing", included in the 2004 video What's the Name of That Song?
In 2005, they appeared on the video All Star Alphabet, singing a song about the letter B.
External links