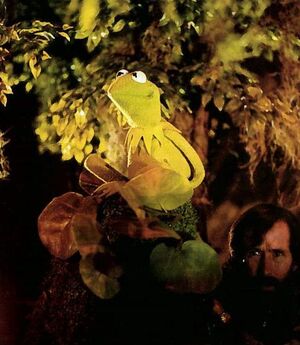 "Disco Frog" is a song sung by Kermit the Frog on Sesame Street. It was recorded for the 1979 album Sesame Disco! and performed on the show during season 11 (omitting the second verse).
Kermit later performed the song on The Muppet Show in episode 418. In this version, Kermit wore a leisure suit and danced on lily pads in the swamp. Kermit danced in front of a black background, and puppeteers were dressed in black so that Kermit's whole body could be used. In some shots, portions of the black outfits worn by the performers can be seen. Kermit was joined by many frogs (including his nephew Robin) and an alligator.
Notes
Releases
Audio (Sesame Street version)
Video (The Muppet Show version)
Video (Sesame Street version)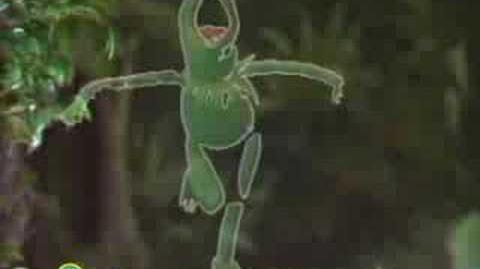 Sources
↑ Shalom Sesame "Journey to Secret Places" credits
See also
Ad blocker interference detected!
Wikia is a free-to-use site that makes money from advertising. We have a modified experience for viewers using ad blockers

Wikia is not accessible if you've made further modifications. Remove the custom ad blocker rule(s) and the page will load as expected.