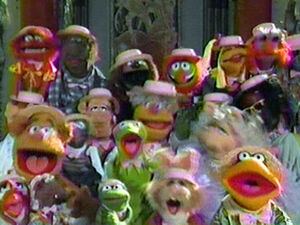 Die Muppets in Walt Disney World is the German dub of The Muppets at Walt Disney World.
The 1990-produced special aired considerably late in Germany, and one time only, on October 3, 1997 on RTL. Notably, it was part of the TV channel's special holiday programming, celebrating the anniversary of Germany's reunification.
The dub features the new German voices used since Die Muppets Weihnachtsgeschichte (the 1992 film The Muppet Christmas Carol).
Voices
Ad blocker interference detected!
Wikia is a free-to-use site that makes money from advertising. We have a modified experience for viewers using ad blockers

Wikia is not accessible if you've made further modifications. Remove the custom ad blocker rule(s) and the page will load as expected.