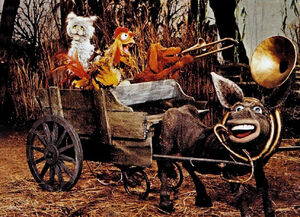 Die Muppetmusikanten von Bremen is the German dub of The Muppet Musicians of Bremen.
Although it was produced in 1972, it would not air in Germany until the 1990s.
The special aired several times, first during the holiday season of 1995 on RTL2, once in 1997 on RTL, and once in 2003 on KiKa. It was never released on video.
Notes