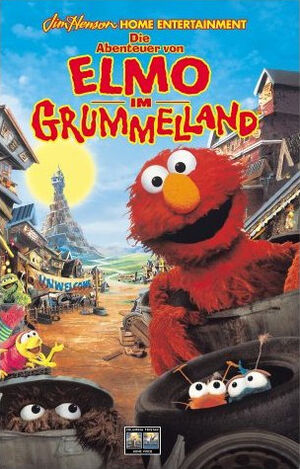 Country (Language)
Germany
(German)
Released
July 20, 2000
Running time
71 minutes
Dubbing Studio/
Localization
Script Translator/Editor
Voice Director
Musical Adaptation
Local Rating
FSK 0 (all audiences)
Die Abenteuer von Elmo im Grummelland is the German dub of The Adventures of Elmo in Grouchland.
It was originally released to theaters in Germany on July 20, 2000. It was then released on VHS on February 1, 2001, and on DVD on January 28, 2002.
Voices
Releases
Ad blocker interference detected!
Wikia is a free-to-use site that makes money from advertising. We have a modified experience for viewers using ad blockers

Wikia is not accessible if you've made further modifications. Remove the custom ad blocker rule(s) and the page will load as expected.