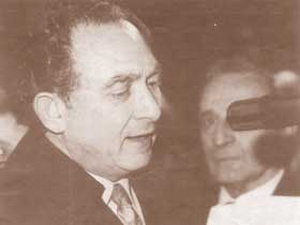 Dick Scheffer (1929-1986) was a Dutch actor who dubbed Doc and Junior Gorg on De Freggels, the Dutch language-dub of Fraggle Rock.
Scheffer performed in several Dutch television series and films, but he's probably best known for his last movie role as Van Putten, the owner of Zonnedael's mobile delicatessen in the 1986 comedy film Flodder.
Ad blocker interference detected!
Wikia is a free-to-use site that makes money from advertising. We have a modified experience for viewers using ad blockers

Wikia is not accessible if you've made further modifications. Remove the custom ad blocker rule(s) and the page will load as expected.