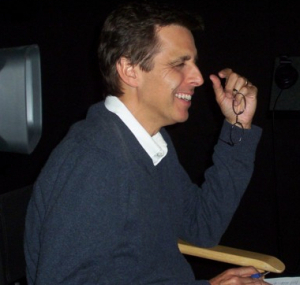 Dick Blasucci is a comedy writer and producer who served on the writing staff for Muppets Tonight, receiving credit on every episode. Blasucci's previous experience included a stint as a writer for SCTV, along with Paul Flaherty, and appeared as an occasional bit player on the series. He also scripted specials starring Andrea Martin, Martin Short, and Billy Crystal, and most recently served as executive producer of MADtv.
External links
Ad blocker interference detected!
Wikia is a free-to-use site that makes money from advertising. We have a modified experience for viewers using ad blockers

Wikia is not accessible if you've made further modifications. Remove the custom ad blocker rule(s) and the page will load as expected.