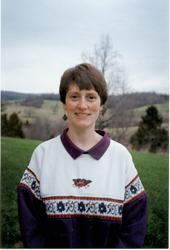 Diane Dawson Hearn is a children's author and illustrator who served as character designer/production designer for The Tale of the Bunny Picnic. She designed all of the principal characters and created Bean Bunny in the process, and illustrated the accompanying storybook.
Dawson Hearn also worked on many Fraggle Rock books and the occasional Sesame Street project. Her non-Muppet accomplishments include illustrating several Western Publishing titles. As a solo author/illustrator. she penned the 1999 book Dad's Dinosaur Days, which received a Children's Choice Award.
Illustration Credits
Art Gallery
External links
Ad blocker interference detected!
Wikia is a free-to-use site that makes money from advertising. We have a modified experience for viewers using ad blockers

Wikia is not accessible if you've made further modifications. Remove the custom ad blocker rule(s) and the page will load as expected.