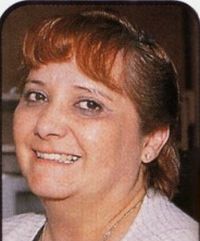 Diana Santos is a Mexican voice actress who has been heard in several Muppet/Henson dubs. She voiced Baby Piggy and Baby Bunsen in the Spanish version of Muppet Babies, Caroline Foxworth and Timmy in Los Dinosaurios, Scrooge as a child in The Muppet Christmas Carol, Miss Piggy in Muppets from Space, Mrs. Zabarelli in The Wubbulous World of Dr. Seuss, Valda in Babe and dubbed Sandra Bullock's appearance on Muppets Tonight.
Santos' other credits include Belle in the Spanish-language version of Disney's Beauty and the Beast, Minnie Mouse, and "el Osito Bimbo," an animated bear in a series of commercials for the Mexican-brand Bimbo Bread.
Ad blocker interference detected!
Wikia is a free-to-use site that makes money from advertising. We have a modified experience for viewers using ad blockers

Wikia is not accessible if you've made further modifications. Remove the custom ad blocker rule(s) and the page will load as expected.