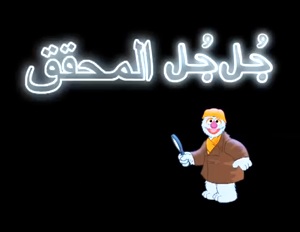 "Detective Juljul" is a recurring segment on Hikayat Simsim (Jordan). Each segment has Juljul dress up as a detective and tries to solve mysteries with Tonton.
Segments
| Picture | Mystery | First Appearance | Description |
| --- | --- | --- | --- |
| | Watermelon | | Tonton has to identify the object, while blindfolded. |
| | Necklace | | Juljul tries to find Tonton's necklace by having Tonton describe what it looks like. |
Ad blocker interference detected!
Wikia is a free-to-use site that makes money from advertising. We have a modified experience for viewers using ad blockers

Wikia is not accessible if you've made further modifications. Remove the custom ad blocker rule(s) and the page will load as expected.