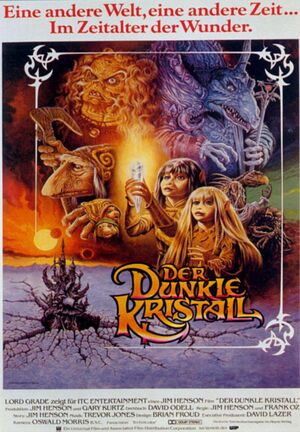 Country (Language)
West Germany
(German)
Released
March 25, 1983
Running time
89 minutes
Dubbing Studio/
Localization
Script Translator/Editor
Voice Director
Musical Adaptation
Local Rating
FSK 12 (ages 12 and up)
Der Dunkle Kristall is the German dub of The Dark Crystal. It was originally released to theaters in West Germany on March 25, 1983. It was released to home video formats a number of times in Germany by Columbia Pictures and by Sony Pictures Home Entertainment.
Video releases