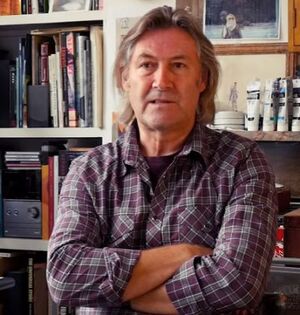 Denis Ryan is a British painter who has worked in illustration as well as film animation. He illustrated a series of Mopatop's Shop books.
Ryan spent much of his career in animation, painting backgrounds or serving as a color stylist for the features Watership Down, Dick Deadeye or Duty Done, and Heavy Metal (the "So Beautiful, So Dangerous" segment). He also worked on shorts (including Prince Cinders and War Game) and TV projects (the UK Dennis the Menace, The Animals of Farthing Wood, Angelina Ballerina, and the Dr. Seuss special Daisy-Head Mayzie). He currently focuses on watercolor painting.
Books
External links
Ad blocker interference detected!
Wikia is a free-to-use site that makes money from advertising. We have a modified experience for viewers using ad blockers

Wikia is not accessible if you've made further modifications. Remove the custom ad blocker rule(s) and the page will load as expected.