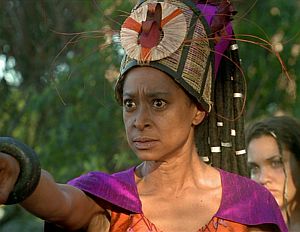 Deni Gordon a Australian actress who played Neera in the Farscape episode "Jeremiah Crichton".
Her TV and television credits include The Matrix as Priestess, Fortress and Heartbreak High as Rhonda Brooks. She also supplied the voice over for the Australian ABC's late night music video show Rage
External links
Ad blocker interference detected!
Wikia is a free-to-use site that makes money from advertising. We have a modified experience for viewers using ad blockers

Wikia is not accessible if you've made further modifications. Remove the custom ad blocker rule(s) and the page will load as expected.