Deleted scenes from Muppet movies
Talk

0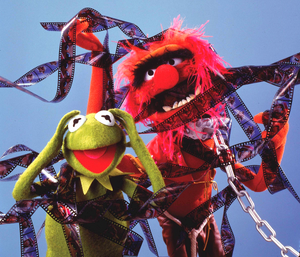 In filmmaking, scenes are often cut, shortened, or unrealised prior to the film's release. Muppet movies are no exception, with many scenes written and even filmed but dropped from the final edit of the film.
The Muppet Movie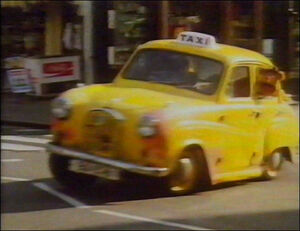 The Great Muppet Caper
The Muppets Take Manhattan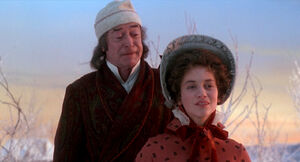 The song "When Love Is Gone" was originally planned to be part of the film; however, it was dropped from the theatrical release of the film after being shown to test audiences. It was not until the film was released on home video that the song was reinserted.
Two additional songs were written for the film that weren't used. The songs "Room in Your Heart" (sung by Bunsen and Beaker) and "Chairman of the Board" (sung by Sam Eagle) were written by Paul Williams for the film. These musical sequences never made it into production and were not filmed, but the songs were included on the film's soundtrack album.
The opening tracking shot of the film originally showed the boats of the pirates arriving on the beach. However, according to the DVD audio commentary, while the crew spent a lot of time filming the scene, the shot was cut because they couldn't get the boats to land on the shore quickly and smoothly enough. Instead the scene simply cuts from the sea to a treasure chest being dropped on the beach by the pirates.
When Long John, Jim Hawkins and the pirates arrive on the island, there was a shot of the ship with an alligator (Bill Barretta) cruising in the water as the camera pans to the band on the island. The shot was trimmed for time.
During the breakfast sequence, right after the explosion in the kitchen, Pepe says "The kitchen is closed!" (While not in the movie, the scene appears in the trailer for the film and in the outtake reel on the DVD).
The trailer for the film features shots from a scene with Rizzo talking to Gonzo on the roof of the boarding house. Rizzo says, "hey, Gonzo, don't you think you oughta take a little break? You're beginning to freak out the neighbors."
There was going to be a scene with Mr. Poodlepants as Kap'n Alphabet that didn't make it to the final version of the film. Steve Whitmire stated in a pre-Muppets from Space interview that he was going to perform this role in the movie.[1] In Muppets from Space: The Junior Novelization, the Kap'n Alphabet character had a speaking role during a scene that took place in C.O.V.N.E.T..
It's a Very Merry Muppet Christmas Movie
The Muppets Wizard of Oz
The Muppets
Muppets Most Wanted
Sources
See also