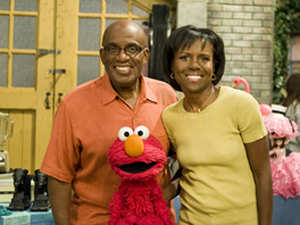 Deborah Roberts (b. 1960) is an American television journalist, married to NBC Today Show weatherman Al Roker. The host of Lifetime Live on Lifetime Television, Roberts is perhaps best known for her substitute anchoring and reporting for Good Morning America.
She and Roker appeared together as hosts of Families Stand Together, a 2009 Sesame Street special on raising stable children during unstable economic periods.
External links
Ad blocker interference detected!
Wikia is a free-to-use site that makes money from advertising. We have a modified experience for viewers using ad blockers

Wikia is not accessible if you've made further modifications. Remove the custom ad blocker rule(s) and the page will load as expected.