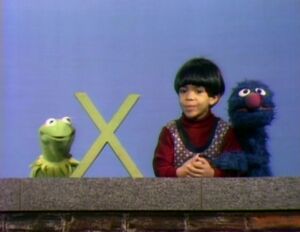 Debo Adegbile (b. 1968) appeared on Sesame Street as one of the kids for nine years throughout the 1970s.
In his adult life, Adegbile became a lawyer and ran the NAACP's Legal Defense Fund. In 2013, President Barack Obama nominated Adgbile to lead the Justice Department's Civil Rights Division.
According to news reports from an interview with Ryan Haygood, a defense fund colleague of Adegbile's in New York:
"When [Adegbile] was 4 or 5, a friend noticed an ad seeking children to audition for 'Sesame Street.' Adegbile landed the job and played the part of Debo, a child of the 'Sesame Street' neighborhood, until high school.
Haygood said his friend had 'fond memories of Grover and Cookie Monster' and of meeting Ray Charles during a guest appearance by the singer."[1]
Sources
↑ Timothy M. Phelps,Justice's Civil Rights nominee has resume that includes 'Sesame Street' and voting rights. December 31, 2013.
Ad blocker interference detected!
Wikia is a free-to-use site that makes money from advertising. We have a modified experience for viewers using ad blockers

Wikia is not accessible if you've made further modifications. Remove the custom ad blocker rule(s) and the page will load as expected.