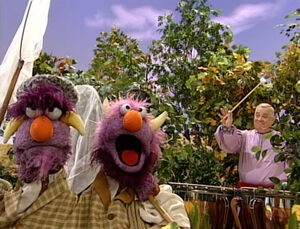 David Titus is an actor who appears in the Sesame Street direct-to-video special, Elmo's Musical Adventure: Peter and the Wolf. He portrays the kettle drum player as a part of the Boston Pops, as well as in Baby Bear's visualization of the story, where he visually represents the music for the hunters (played by the Two-Headed Monster and later, Telly).
Titus' other roles include small parts in Law & Order: Special Victims Unit, 30 Rock and Imagination Movers (as Santa Claus).
Ad blocker interference detected!
Wikia is a free-to-use site that makes money from advertising. We have a modified experience for viewers using ad blockers

Wikia is not accessible if you've made further modifications. Remove the custom ad blocker rule(s) and the page will load as expected.