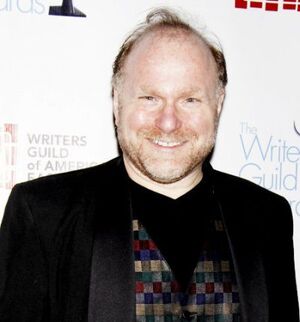 David Steven Cohen is a writer who worked on the first season of The Wubbulous World of Dr. Seuss, also serving as executive producer. He co-wrote lyrics for the first season theme song. He shared two Emmy Award nominations for Best Children's Program for Wubbulous World and won a Writers Guild of America Award for Best Children's Script ("The Song of the Zubble-Wump," tying with Sesame Street.
Cohen was head writer for Courage the Cowardly Dog and co-wrote the screenplay for the animated feature Balto. He has also written episodes of many children's shows and sitcoms, including Pee-Wee's Playhouse, ALF (and its animated spin-offs), Living Single, George Burns Comedy Week, Phil of the Future, Tiny Toon Adventures, and Arthur. He spent a stint as consulting producer on Strangers with Candy.
Writing credits
External links
Ad blocker interference detected!
Wikia is a free-to-use site that makes money from advertising. We have a modified experience for viewers using ad blockers

Wikia is not accessible if you've made further modifications. Remove the custom ad blocker rule(s) and the page will load as expected.