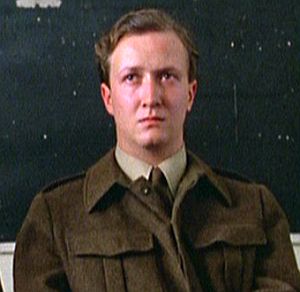 David Shaugnessy is an English-born actor, director, and producer who supplied several character voices in Labyrinth. He was heard as Sir Didymus, The Hat, one of The Four Guards, and various goblins. As a voice actor, he was also heard as Gentleman Starkey in the FOX animated series Peter Pan and the Pirates (with Tim Curry as Captain Hook). Other acting credits include on-camera roles on the British series as Danger UX-B (recurring as Lt. Tim Carter-Brown), Q.E.D., The Consultant, Minder, and Newhart.
In more recent years, however, Shaughnessy has shifted behind the camera, working as a director and producer on several soap operas. This culminated in a lengthy stint on The Young and the Restless, as director (since 1990), producer (from 1990 until 2000), supervising producer (2000-2001) and executive producer (until 2004). His brother, Charles Shaugnessy, co-starred with Fran Drescher on The Nanny.
External links
Ad blocker interference detected!
Wikia is a free-to-use site that makes money from advertising. We have a modified experience for viewers using ad blockers

Wikia is not accessible if you've made further modifications. Remove the custom ad blocker rule(s) and the page will load as expected.