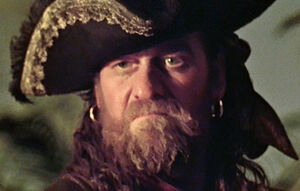 David Nicholls (1950-2008) was a British actor who played Captain Flint in Muppet Treasure Island and Ragnar the executioner in Jack and the Beanstalk: The Real Story.
His other credits included small parts in Ridley Scott's Gladiator, The Gangs of New York, and Highlander: End Game as well as appearances on The New Avengers, the UK Queer as Folk, The Bill, and the 1995 prison drama The Governor (recurring as Jumbo Jackson).
External Links
Ad blocker interference detected!
Wikia is a free-to-use site that makes money from advertising. We have a modified experience for viewers using ad blockers

Wikia is not accessible if you've made further modifications. Remove the custom ad blocker rule(s) and the page will load as expected.