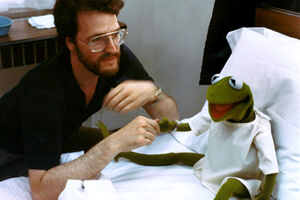 David Misch is a writer for television, film, and stage. For The Jim Henson Company, he served as writer for The Muppets Take Manhattan (credited as "special consultant") and Inner Tube.
Other writing credits include Mork & Mindy (with Robin Williams) and Police Squad (with Leslie Nielsen).
External Links
Ad blocker interference detected!
Wikia is a free-to-use site that makes money from advertising. We have a modified experience for viewers using ad blockers

Wikia is not accessible if you've made further modifications. Remove the custom ad blocker rule(s) and the page will load as expected.