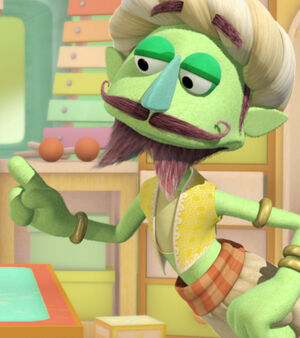 David Michael Friend is a freelance illustrator and animator, who was the art director and production designer for Abby's Flying Fairy School, helping to create the secondary characters, environments and props for the show.
Friend's work has been used by Sesame Workshop, Nickelodeon, Disney, Saturday Night Live, American Girl, and Cartoon Network. He also designed and directed a short film titled "Moonfishing", part of Heather Henson's HandMade Puppet Dreams series.
Friend also created the artwork for several "Sesame Street Online Stories" and E-cards for the Sesameworkshop.org website in 2006.
Credits
External links
Ad blocker interference detected!
Wikia is a free-to-use site that makes money from advertising. We have a modified experience for viewers using ad blockers

Wikia is not accessible if you've made further modifications. Remove the custom ad blocker rule(s) and the page will load as expected.