Ad blocker interference detected!
Wikia is a free-to-use site that makes money from advertising. We have a modified experience for viewers using ad blockers

Wikia is not accessible if you've made further modifications. Remove the custom ad blocker rule(s) and the page will load as expected.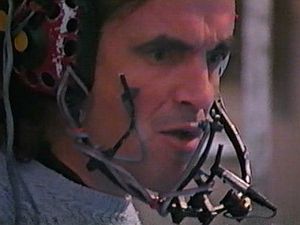 David Greenaway has puppeteered on many Creature Shop productions, beginning with The Dark Crystal and notably including Dinosaurs (as Spike and the face of Roy Hess, amongst others). His sole Muppet credit to date has been assisting on The Animal Show.
His non-Henson credits include assisting with Yoda in the Star Wars films Return of the Jedi and The Phantom Menace. In 1998, while briefly living in Berlin, he appeared on-camera in a recurring guest role on the German TV series Montagskinder.
Credits
The StoryTeller: Badger and Birds ("Sapsorrow"), Wolf, Salmon & Bird ("The Heartless Giant"), The Thought Lion ("The True Bride")
The Jim Henson Hour: Living with Dinosaurs Ultragorgon ("Monster Maker," with many others)
Teenage Mutant Ninja Turtles: Raphael (face)
The Witches: Mice
The StoryTeller: Greek Myths: Vulture ("Daedalus and Icarus"), others
Teenage Mutant Ninja Turtles II: The Secret of the Ooze: Raphael (face)
Dinosaurs: Spike (face and body), Ethyl Phillips (occasional puppeteer), facial puppetry for Roy Hess, Bert, Bettleheim, Bob, Chef, The Doctor, Dr. Herder, Ed, Gus Molehill, Hank, The Job Wizard, Lucius, Mr. Myman, Zabar