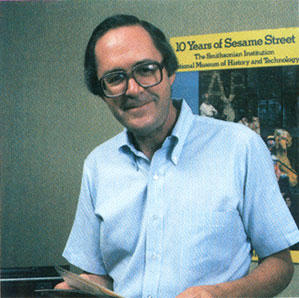 David Connell (October 6, 1931 - May 5, 1995) was the original executive producer for Sesame Street and Children's Television Workshop's vice-president in charge of production. Connell, a former producer for Captain Kangaroo, played a key role in establishing the basic format of the "street" skits. He was also the principal creative force behind The Man from Alphabet, a series of live action skits starring Gary Owens which failed in child tests and were never aired on Sesame Street.
His credits include:
Connell was also executive producer and writer for The Electric Company, and for Square One TV in the late 1980s.
External links
Ad blocker interference detected!
Wikia is a free-to-use site that makes money from advertising. We have a modified experience for viewers using ad blockers

Wikia is not accessible if you've made further modifications. Remove the custom ad blocker rule(s) and the page will load as expected.