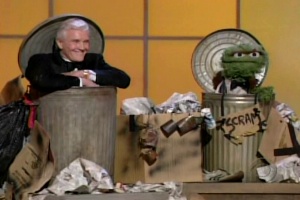 David Canary (1938-2015) was an actor known for the role of Adam Chandler on the soap opera All My Children from 1983-2011 (and again in the 2013 online version) as well as his portrayal of ranch hand "Candy" Canaday on Bonanza (1967-1970, 1972-1973). Canary's many guest appearances included spots on Gunsmoke and Law and Order.
On May 20, 2005, Canary appeared on the Daytime Emmys broadcast with Oscar the Grouch to present the award for Outstanding Performer in a Children's Television Series.
External links
Ad blocker interference detected!
Wikia is a free-to-use site that makes money from advertising. We have a modified experience for viewers using ad blockers

Wikia is not accessible if you've made further modifications. Remove the custom ad blocker rule(s) and the page will load as expected.