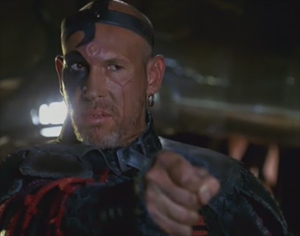 David Bowers played Kurz in the Farscape episodes "The Flax", "Liars, Guns and Money (2): With Friends Like These..." and "Liars, Guns and Money (3): Plan B".
Some of his other credits include Mas Amedda in Star Wars: Episode II - Attack of the Clones and Star Wars: Episode III - Revenge of the Sith, a gang member in The Matrix Revolutions and Vernen in McLeod's Daughters.
External links
Ad blocker interference detected!
Wikia is a free-to-use site that makes money from advertising. We have a modified experience for viewers using ad blockers

Wikia is not accessible if you've made further modifications. Remove the custom ad blocker rule(s) and the page will load as expected.