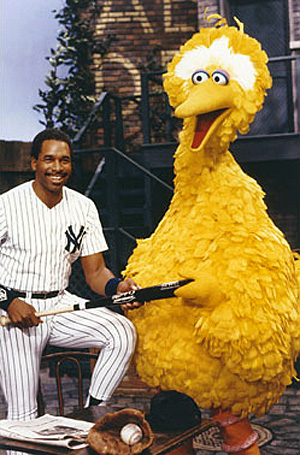 Dave Winfield (b. 1951) is an American former Major League Baseball player who has played for the San Diego Padres, New York Yankees, California Angels, Toronto Blue Jays, Minnesota Twins, and Cleveland Indians.
He appeared on Sesame Street with Big Bird to talk about feeling proud about how tall you are. (EKA: Episode 2572)
Winfield was also interviewed for the Summer 1983 issue of Muppet Magazine.
Ad blocker interference detected!
Wikia is a free-to-use site that makes money from advertising. We have a modified experience for viewers using ad blockers

Wikia is not accessible if you've made further modifications. Remove the custom ad blocker rule(s) and the page will load as expected.