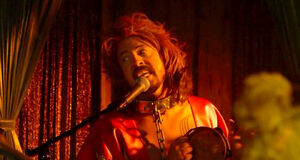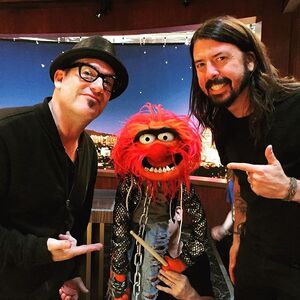 Dave Grohl (b. 1969) is an American musician best known for his work with the bands Foo Fighters and Nirvana. He has also sporadically worked with Nine Inch Nails, Tenacious D, and Queens of the Stone Age.
Grohl makes a cameo in the 2011 film The Muppets as the Animal replacement in the cover band The Moopets. In 2015, he appeared in The Muppets episode "Going, Going, Gonzo" wherein he challenges Animal to a drum-off.
As part of the band Nirvana, Grohl co-wrote the song "Smells Like Teen Spirit" along with Kurt Cobain and Krist Novoselic.
External links
Ad blocker interference detected!
Wikia is a free-to-use site that makes money from advertising. We have a modified experience for viewers using ad blockers

Wikia is not accessible if you've made further modifications. Remove the custom ad blocker rule(s) and the page will load as expected.