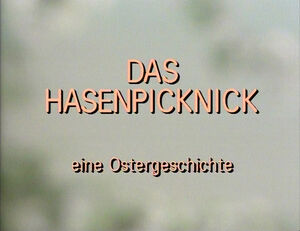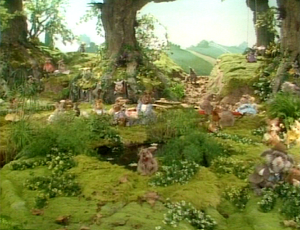 Das Hasenpicknick, subtitled "Eine Ostergeschichte" ("The Bunny Picnic - An Easter Story"), is the German dub of The Tale of the Bunny Picnic.
The special aired on April 16th, 1990 on ZDF, and has re-aired since on children's channel KI.KA, typically on Easter Sunday or Easter Monday (an extended holiday in Germany).
Voices
Crew
German Adaptation: Rudolf Krause
Editor: Marianne Brink
External links
Ad blocker interference detected!
Wikia is a free-to-use site that makes money from advertising. We have a modified experience for viewers using ad blockers

Wikia is not accessible if you've made further modifications. Remove the custom ad blocker rule(s) and the page will load as expected.