Ad blocker interference detected!
Wikia is a free-to-use site that makes money from advertising. We have a modified experience for viewers using ad blockers

Wikia is not accessible if you've made further modifications. Remove the custom ad blocker rule(s) and the page will load as expected.
Premiere
November 28, 2015
Network
KiKa
Episodes
52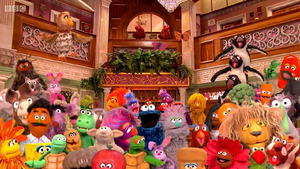 Das Furchester Hotel is the German dub of the BBC co-production The Furchester Hotel. It first aired on November 28, 2015, on KiKa.
Episodes
1. Willkommen im Furchester Hotel
2. Nicht die Gäste essen
3. Das sehr wichtige Stachelschwein
4. Jodel-e-hi-hu!
5. Hühner zählen!
6. Die Veggietones!
7. Toast servieren - leicht gemacht
8. Isabel hat Klingel-auf!
9. Rätselhaftes Wochenende
10. Tierische Gespräche
11. Das Furchester Hooo-tel!
12. Furchester Fernsehen
13. Das Pinguin-Bobfahrer-Team
14. Die Statue
15. Die Raupen-Katastrophe
16. Furchesters auf Rollen
17. Pickender, pochender Waldspecht
18. Der Super-Stein
19. Huggles Winterschlaf
20. Tanzball am Wochenende
21. Besuch von Bebe
22. Furgus und die neue Pflanze
23. Phoebes Schlüssel
24. Herr Rasenmäher
25. Das verkleidete Pony
26. Der Monster-Monster-Tag
27. Stinktiere willkommen
28. Heben, schütteln, finden!
29. Die Mooga-Monster-Geschichte
30. Nächtlicher Lärm
31. Eine Ameise als Hotelgast
32. Die wolligen Schwestern
33. Der Wiederholungs-Willkommen-Gelenk-Schmerz
34. Sitz still, Elmo!
35. Stur wie Esel!
36. Der Problem-Papagei
37. Ein Dinosaurier in Zimmer 223
38. Der Weckruf
39. Das Blütenfest
40. Der Früchte-Reife-Bereich
41. Gassi gehen
42. Die verlorene Jacke
43. Der Monster-Kleber
44. Niemand hat einen Hut wie diesen
45. Die Hotel-Hilfe
46. Sessel-Reparatur für Herrn Dull
47. Auf Schatzsuche
48. Ei-Sitting
49. Phoebes Monster-Puppe
50. Das Lobby-Hindernis-Rennen
51. Der Hotel-Inspektor
52. Die Lamm-Stampfer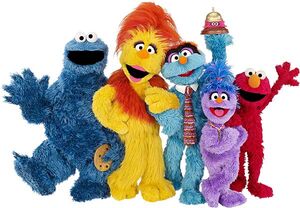 Voices
Production crew
External links