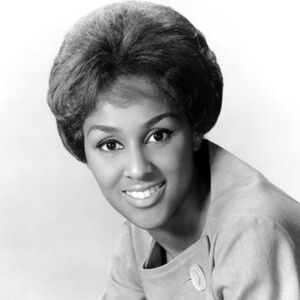 Darlene Love (b. 1941) is an American singer and actress. Outside of her music, she is also well known for her role in the Lethal Weapon film series (as Danny Glover's wife.) She was a frequent guest on Late Show with David Letterman and prominently featured in the Oscar-winning documentary 20 Feet from Stardom (2013), focusing on session and backup singers.
Love provided the singing vocals for the Sesame Street song "They're Not Alive" in 1997.
External links
Ad blocker interference detected!
Wikia is a free-to-use site that makes money from advertising. We have a modified experience for viewers using ad blockers

Wikia is not accessible if you've made further modifications. Remove the custom ad blocker rule(s) and the page will load as expected.