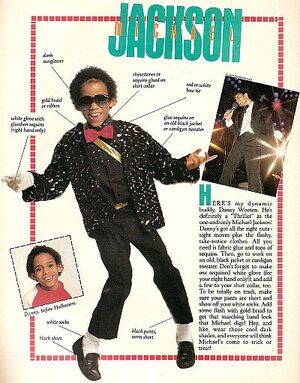 Danny Wooten (b. 1976) is an actor who, as a child, appeared in the "Halloween Superstars" article in Muppet Magazine #8. Introduced as Janice's "dynamic buddy," Wooten impersonates Michael Jackson for Halloween.
Wooten has appeared on television in episodes of Providence, Moesha, and Fame L.A., in addition to various commercials.
External links
Ad blocker interference detected!
Wikia is a free-to-use site that makes money from advertising. We have a modified experience for viewers using ad blockers

Wikia is not accessible if you've made further modifications. Remove the custom ad blocker rule(s) and the page will load as expected.